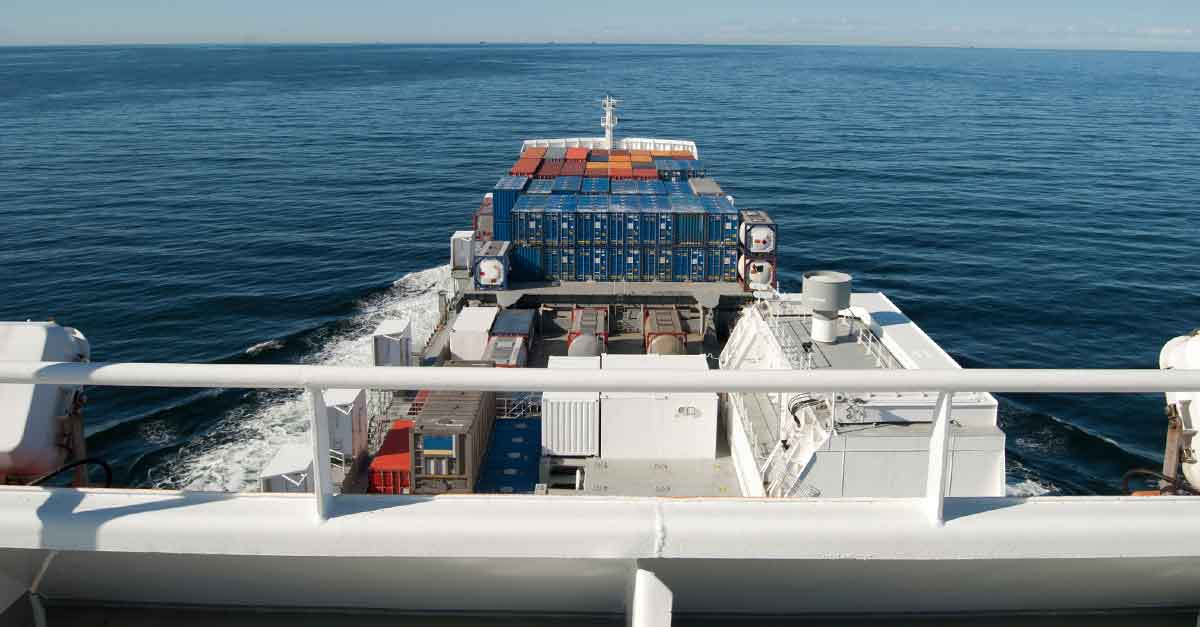 The Ships Are Still Sailing
As we write this from the midst of the COVID-19 pandemic, tens of thousands of commercial, scientific, and military vessels are still sailing our world's seas. In this difficult time, we need them more than ever.
Container ships are transporting critical medical supplies: hospital beds, ventilators, personal protective equipment, and more. Tankers are bringing the fuel that heats our homes and keeps our cars and emergency vehicles running. Fishing fleets are helping to ensure that we're all well fed. Research vessels are continuing their important work to better understand our planet. And military fleets are protecting our oceans and coasts.
The world's shipping fleets do this for us all, every day, even in normal times. But during this crisis, their work is all the more essential. And, just as in normal times, the world's ships need spares, equipment, and supplies in order to continue their vital operations.
Of course, these are not normal times, and the logistics of getting ships what they need has become a lot more complicated. 75% of flights are grounded. Many international borders are closed. And we're all under new restrictions as we try to slow the virus's spread.
So at Horizon, we're doing what we always do: Digging into our decades of experience. Gathering our global know-how. Activating our global network of agents. Chartering flights. Hiring trucks. Arranging hand-carries to ports all around the world.
When the usual way isn't available, we're finding a way. We're making a way. We're getting it done.
The Netherlands to Tampa in 36 Hours
Recently, one of our customers needed a critical spare part delivered from The Netherlands to Tampa. An important towing vessel would remain out of service until the part arrived. But with so many flights grounded, the usual flight route of Amsterdam to Atlanta, Atlanta to Tampa would have delayed the part's arrival by 5-6 days.
So we got creative.
Late in the day on a Thursday, we sent a dedicated truck to the supplier in the Netherlands, then drove it to Amsterdam, where it was loaded on a flight to Newark. In Newark, we had it picked up by another dedicated truck, which drove it to JFK. In JFK, it was loaded onto an overnight flight to Tampa, where a third truck picked it up and delivered it to the shipyard on Saturday at 8 a.m. The entire transit took about 36 hours.
It was a much more complicated routing than would have been necessary in ordinary times, but it got the part to the ship just as quickly. And with the critical spare installed, the ship got back to work.
Houston to Gdansk When It Couldn't Be Done
Another customer needed a critical shipment transported from Houston to the Gdansk Shipyard. In normal times, this transit would typically take 5-6 days. However, because of the pandemic, all international flights to Poland were suspended until at least April 26, and the German/Polish border was tightly controlled, resulting in long delays.
Doing things the usual ways in these unusual days, it might have taken two weeks to get the shipment delivered. Many forwarders would probably have said it couldn't be done.
We got it done in four days.
We picked it up in Houston and put it on a plane to Frankfurt. In Frankfurt, our agent expedited the clearance through German customs, then a dedicated truck drove it to the shipyard in Gdansk. The waiting ship was soon back in service.
We'll Get Through This Together
When you've been doing this work as long as we have, you learn that navigating crises is just part of the job. You either develop resilience or you fold at the first emergency. Today's pandemic is in some ways unprecedented, but we've been through hard times together before. The Great Recession and some smaller recessions before it. 9/11 and other acts of terror. Wars in Iraq and Afghanistan. Hurricanes, tsunamis, and other natural disasters.
Through all these crises, the global fleet has helped the world keep running, and we've helped to keep those ships safe and sailing. Whatever challenges lie ahead during this pandemic, we'll figure it out together. We'll find a way. We'll get it done. It's going to be OK. Please contact us directly to learn more about how.
"Thank you for the hard work. It has been seamless for us. I haven't seen any shipping disruptions with the exception of cancelled flights, which is beyond your control."

Tracy Fleming
https://www.haf.com/wp-content/uploads/2020/04/sailing-ships.jpg
627
1200
Lizzi Skipper
https://www.haf.com/wp-content/uploads/2020/05/logo-horizon.png
Lizzi Skipper
2020-04-24 08:44:35
2022-01-26 13:01:49
The Ships Are Still Sailing