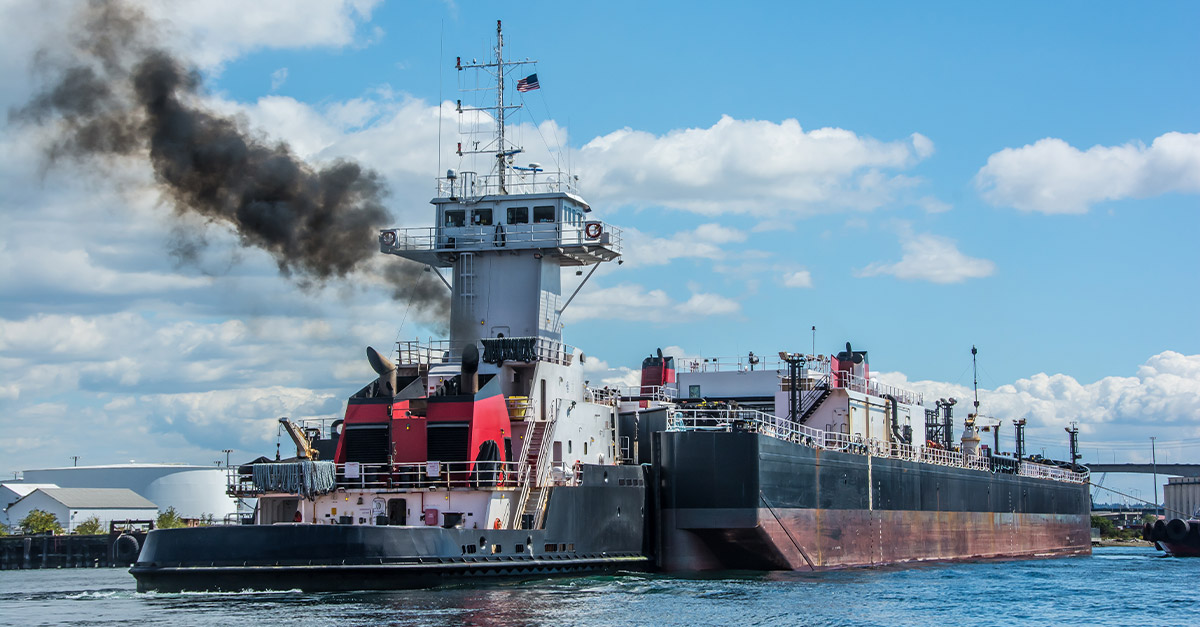 Stuck in Dry Dock: Keeping a Ship's Panama Repairs on Schedule
A Horizon customer's ship was in dry dock in the Balboa Shipyard in Panama, and they needed our help to get the vessel back in the water, back to work.
The ship was an articulated tug barge (ATB) that had won several awards for safety, reliability, and environmental responsibility. But with the ship delayed in dry dock for critical repairs and maintenance, that reliability would be put to the test.
The customer needed a large delivery of spares, including a sealant module, crimpers, stop ball valves, and a wide variety of electrical equipment including wires, conductors, and adapters. A total of 9,085 pounds of freight.
Horizon Project Manager Pixie Gibbs took the call from the customer on a Wednesday. They needed everything in Panama… immediately.
"So many times we get calls," Gibbs says, "and they tell us they need it there by yesterday. I've been trying for years to find a time machine, but I haven't found it yet."
But she did get the message: They needed Horizon to pull out all the stops and get the delivery to Panama without delay. Gibbs immediately started making calls.
Three Trucks Converge on Miami
The suppliers were located across three U.S. states, in:
Harvey, Louisiana (New Orleans metropolitan area)
Riverside, Missouri (Kansas City metropolitan area)
Jacksonville, Florida
Getting the parts delivered to Horizon's consolidation warehouse in Miami via standard truck freight would have taken too long for the customer's needs. The ship was waiting.
So Gibbs reached out to one of Horizon's trusted trucking partners and arranged for three dedicated trucks: one for each supplier. Each truck would drive directly from the supplier to our warehouse, no stops along the way.
By the end of the day Wednesday, all three trucks had picked up their deliveries and were on the road, driving straight through the night to Miami. 24 hours after the initial call, we had all the equipment in hand in Miami, consolidated and cleared for export.
Chartering a Plane to Balboa
The consolidated delivery filled six crates. At four and a half tons, it would have to fly on a cargo carrier, but the next regularly scheduled cargo carrier to Panama — an Amerijet flight — wasn't departing until Sunday. That delay would put the ship's repairs badly behind schedule.
Gibbs reached out to several cargo chartering companies, air carriers we turn to whenever we're in a rush. One had a plane available to fly the equipment to Balboa the very next day. Gibbs confirmed the flight, then let the customer know the spares would soon be on their way.
"On Friday, I was on the edge of my seat all day," says Gibbs, "checking in with everyone."
She was in constant communication with the charter plane, wanting confirmation from the carrier every step of the way, then passing updates along to the customer. When the charter confirmed that they had finished loading the freight, she told them, "As soon as the wheels are up, I want to know."
The plane took off on time, at 8:20 p.m. Gibbs informed the customer, then immediately got back on the phone with the charter. "As soon as you touch down, let me know," she told them.
The plane was scheduled to land in Panama at 11:00 p.m. When Gibbs hadn't heard confirmation of the landing a few minutes after, she called the charter plane again.
"Did you land?" she asked them.
"We still need to taxi in," they replied. "Can you please let us taxi in?"
"Too funny," Gibbs says, "but when you're taking care of a delivery like that, you watch it closely all the way through."
The Feeling When a Plan Comes Together
Gibbs waited to confirm that the customer's agent in Panama had received delivery of the cargo, then finally allowed herself to feel a sense of relief and satisfaction at another job well done.
"It feels great when a plan comes together," she says.
The customer was very happy with the quick delivery, and their vessel was soon sailing again.
"They were very grateful for our services," says Gibbs. "They said that, whenever they're in a jam like this, they'll come to us right away."
Vessel in a jam? Need a fast, reliable solution? Contact us anytime. We'll get you sailing again.
https://www.haf.com/wp-content/uploads/2021/05/ship-ocean.jpg
627
1200
Lizzi Skipper
https://www.haf.com/wp-content/uploads/2020/05/logo-horizon.png
Lizzi Skipper
2021-05-07 13:32:47
2022-01-26 11:39:50
Stuck in Dry Dock: Keeping a Ship's Panama Repairs on Schedule