Keeping Fleets Shipshape for 50 Years
Featured in "Inside Marine" (M47 issue, August 2021)
Celebrating 50 years of operations, marine logistics firm Horizon Air Freight (HAF) continues to keep the world's shipping fleets equipped and supplied, serving more than 3,000 ships around the globe.
Daniel Barnes asked HAF's Director of Sales, Alex Durante, about the company's longevity, the importance of proximity, the growing impetus of digitalization within the shipping industry, and, of course, how best to operate during a global pandemic.  
---
Horizon Air Freight (HAF) has reached its milestone 50 year anniversary. I imagine celebrating the company's 50-year anniversary during a global pandemic wasn't what you initially had in mind?!
Certainly not! However, we approached and invited this unexpected challenge to further demonstrate to our customers why HAF has been one of the global leaders in marine logistics for the past 50 years. We went above and beyond the call of duty to serve our customers, ensuring their business operations were minimally affected by all the issues that plagued the transportation industry.
There were days when most of our staff rotated 12-hour shifts to ensure our clients' critical spares were delivered on board and on time. We thrive on these types of challenges by finding a way, any way, to always get the job done.
Horizon has reported a 99% on-time delivery rate, even through a pandemic – how did you accomplish that?
Maritime logistics is a very niche industry. Transportation providers like Horizon must have very unique skill sets to ensure the success of our clients' missions. We execute with extreme diligence and have a wealth of experience, all of which our clients greatly depend on.
With global flight capacities cut by over 60%, getting space onboard commercial aircrafts was incredibly challenging. However, Horizon is aligned with the best partners globally, allowing us to be highly successful in accomplishing all that we do.
Horizon offers onboard delivery in over 350 ports globally, many of which are in some of the most remote and hardest to reach areas. Servicing these inaccessible ports naturally comes with a great deal of complexity and sizable obstacles, which, unlike most last-mile agents, Horizon is able to overcome.
From working with the world's most reliable airlines to partnering with the world's most expedited customs brokers, all of our partners are superb at what they do to ensure the job gets done, door-to-deck, on budget, and on time!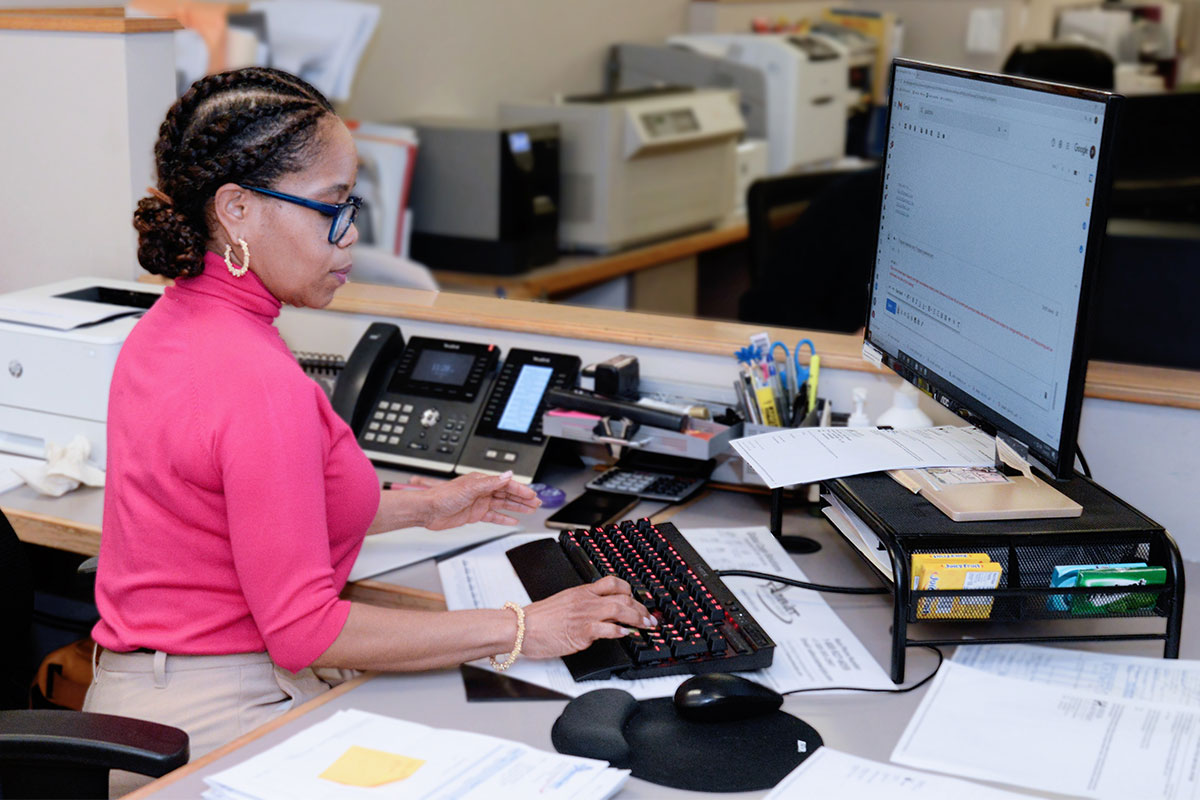 What steps has the company taken to ensure the business is as COVID-secure as possible?
The lagging effects of COVID-19 continue to cause a tremendous amount of transportation delays. These delays require advanced planning on our part when putting together transport solutions for our clients' air and sea freight shipments.
One of the many value-added complimentary services we provide is global management of our clients' fleet maintenance schedules. Our clients trust us to make the best economical decisions for consolidation and delivery of their global spares. This allows us to get ahead of these unavoidable transportation delays so that such burdens do not fall on our clients. Having a partner like Horizon to efficiently execute this type of fleet maintenance logistics management is invaluable.
Horizon has introduced proprietary shipment tracking software called WorldTrack. How did that software get developed, how does it work?
Without giving away our secret sauce, I can share that, at Horizon, purchase order (PO) transparency is one of our main goals. Horizon's WorldTrack software includes a homegrown global PO management system and a state-of-the-art shipment tracking portal.
Our goal was to empower ship owners with as much information as possible, so they have the utmost visibility into all aspects of their purchase orders and shipments. WorldTrack provides clients with complete tracking from the time a purchase order is issued to their vendor until delivery is made onboard their vessel. For every single PO issued, Horizon documents each milestone of the PO process in real-time.
Although our primary business is logistics, in many ways we become an extension of our clients' purchasing department, at no additional cost. Many of the value-added features that our system provides our customers are designed to resolve all the day-to-day headaches that purchasing departments encounter. PO monitoring, vendor follow-up, managing past due orders, access to supplier documents, vendor compliance reports, financial reporting, etc, are just some of the ways that our system goes above and beyond what other logistics companies provide.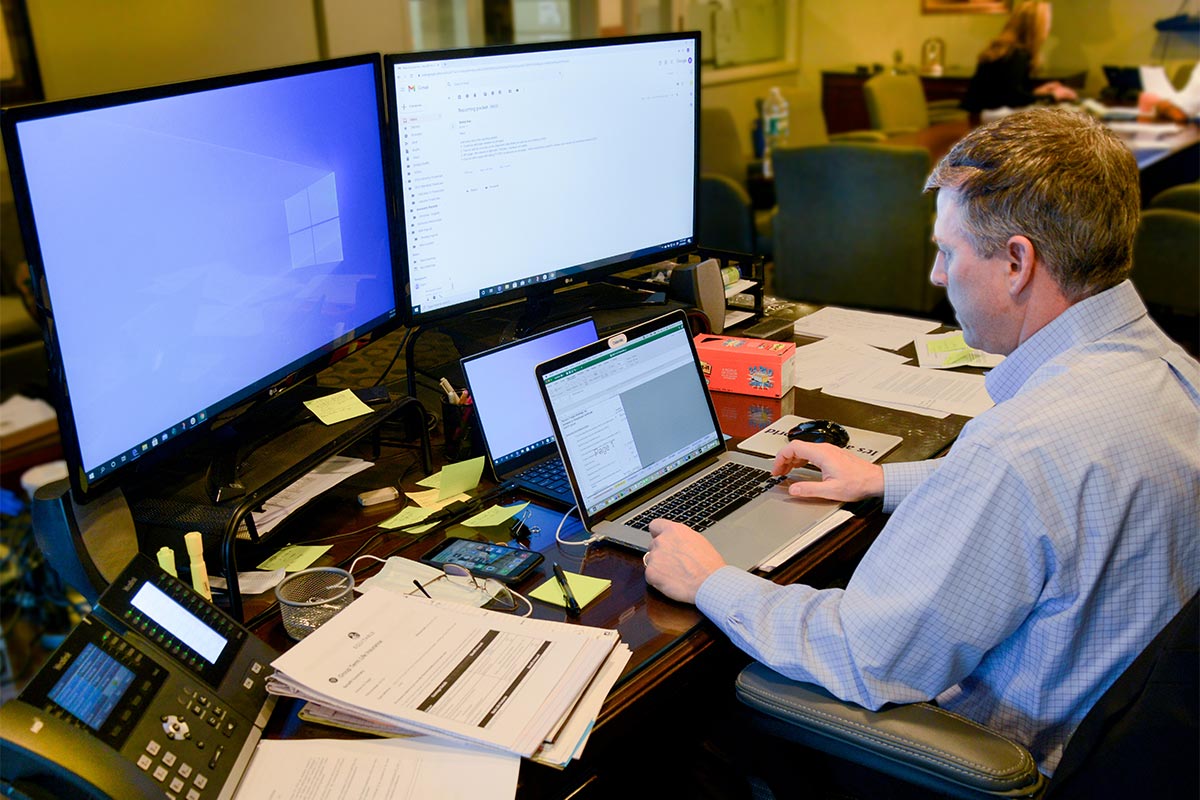 With global transportation costs at all-time highs, what has Horizon done to help its clients stay within budget and mitigate their operating expenses?
Horizon has over 30 warehouses for spares consolidation worldwide. This strategic investment has allowed our clients to consolidate their spares globally more than ever before. Our spares consolidation model allows shipowners to reduce the number of shipments to their vessels and most importantly, cut their logistics costs drastically.
Consolidation of spares is the most efficient way for a shipowner to operate compared to allowing their worldwide vendors to ship their orders to destinations individually. Our warehouses are located in proximity to all global areas of spare parts supply. In addition, our WorldTrack software is connected to all Horizon locations so clients receive a global snapshot of their spares inventory with just a single click.
With many companies adopting a work from home policy, how did Horizon adjust during the past 18 months? What worked well and what was implemented to help support Horizon's clients' requirements?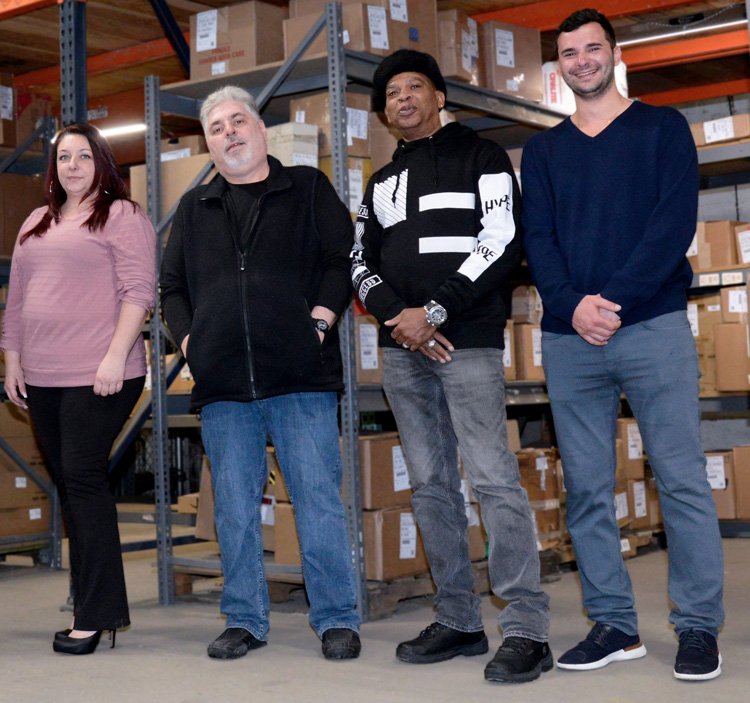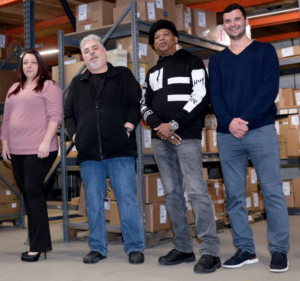 Working from home due to COVID-19 has definitely caused many disruptions in our customers' day-to-day internal operations. These disruptions have resulted in our customers relying on Horizon's value-added services more than ever.
Services such as PO expediting, electronic data interfacing, and inventory controls have all helped fill the huge voids from not being in the office. All of the services, software, and technology we offer shipowners cater specifically to their unique business requirements. In many ways, as I've stated previously, we become a complimentary extension of their purchasing and technical departments.
All of HAF's value-added services were designed particularly to reduce the redundant, manual, and tedious tasks that purchasing and technical departments encounter. By automating solutions to these tasks electronically, we saw a huge uptick in the usage of our value-added services. I am happy to say our clients were beyond grateful and ecstatic that we had such accommodating services available to ease the burden of COVID-19 and support their business during such a tough time.
What does the post-COVID industry look like for the maritime industry? In what ways do you feel COVID-19 has forced ship owners to operate more efficiently?
It's no secret that COVID-19 has forced ship owners to implement many changes in how they operate. Labor shortages, port congestion and rising transportation costs have caused many obstacles in their day-to-day operating procedures. One of the many ways HAF combats these obstacles and differentiates itself from other marine logistics providers is by interfacing electronically with our customers, also known as electronic data interfacing (EDI).
Our complimentary EDI services allow us to upload up-to-the-minute PO statuses, shipment tracking updates, documentation, and financial reports directly into our customers' internal systems. Horizon's EDI service allows for the instantaneous exchange of data between HAF's system and our clients' internal system so that all pertinent information is transferred and available for them in real-time. Simply put: one system, one world, one Horizon.
You've had a successful and interesting 50-year history — where do you see the next 50 years going for Horizon Air Freight?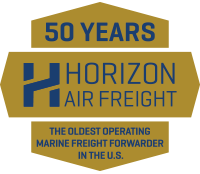 Our vision for the future is the same vision that our CEO's father initially built this company with – to always have a "We Care" mentality. At HAF, we always go above and beyond the call of duty for our customers. Our clients' success is our number one priority. By always being there for our customers, it reassures them that they can sleep with both eyes shut at night.
As the world grows ever more connected, the importance of commercial fleets will only increase, and so will the complexity of keeping those fleets supplied and running. At Horizon, this is what we thrive on. Shipowners trust us with the critical equipment needed to keep their fleets safe, able, and sailing, and we take that trust very seriously. Ships keep moving the world, and we'll be by their side, ready and able to help! Reach out to us directly to let us know how we can serve you best.
https://www.haf.com/wp-content/uploads/2021/08/fleet-work-3.jpg
627
1200
Lizzi Skipper
https://www.haf.com/wp-content/uploads/2020/05/logo-horizon.png
Lizzi Skipper
2021-08-11 11:36:53
2022-01-26 11:38:02
Keeping Fleets Shipshape for 50 Years