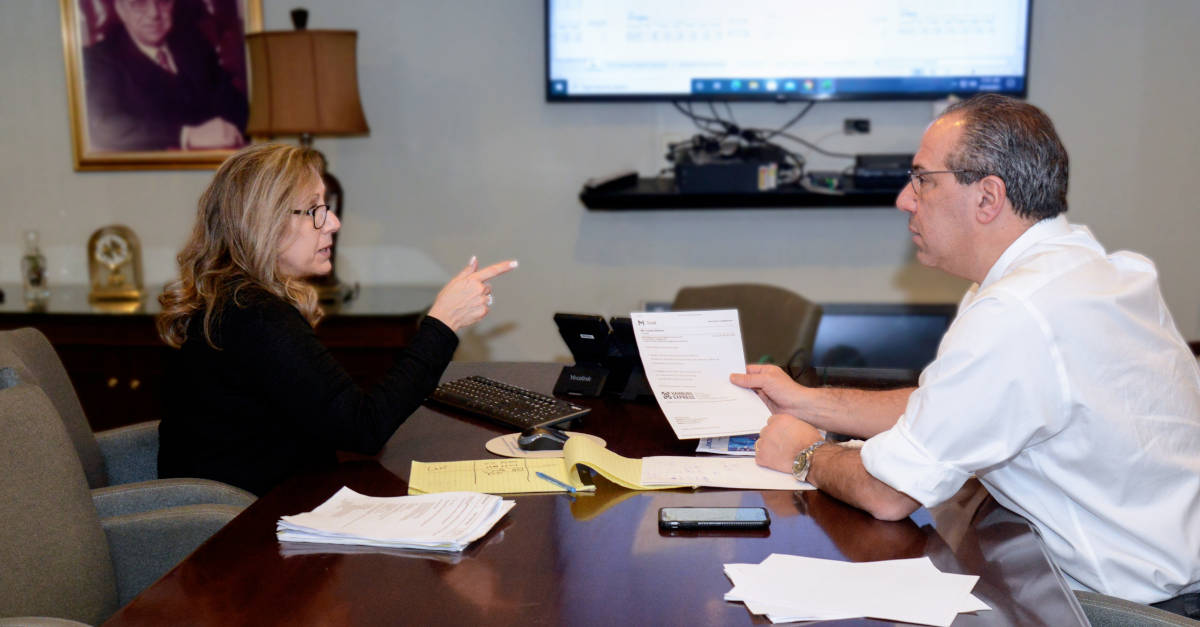 Getting a Gear Assembly from Gujarat to Busan in Seven Days
The call came in over the weekend.
A vessel needed a new gear assembly for its engine. The 2600-kilo part was in a remote area of Gujarat, India. The ship would be in Busan, South Korea in one week.
Rosemarie Susino took the call. Recently promoted to executive vice president, she had long been Horizon's terminal manager at our headquarters near JFK. She knew that getting the gear assembly out of India in a hurry was going to be a challenge.
"The service from India is very slow," she says. "There are so many customs regulations and a lot of red tape." The paperwork could easily delay delivery for days, so she and her team started making calls.
From the Supplier to Abu Dhabi
Susino immediately called the supplier in Gujarat to make arrangements while Horizon's partner in India got to work on clearing the delivery for export.
By Monday morning, the gear assembly was ready for pickup, and Horizon had a truck waiting to load it at the supplier's facility.
By Tuesday, we had cleared the export through customs and transported it to Sardar Vallabhbhai Patel International Airport, in Ahmedabad, where our partner loaded it on a plane to Abu Dhabi. In Abu Dhabi, we coordinated transfer of the gear assembly to a flight to South Korea.
From Seoul to Busan
"The flight service from India to Busan is horrible," says Susino, "so we flew it to Incheon," the international airport serving Seoul.
Flying to Incheon instead of Busan got the gear assembly into South Korea much faster, but its journey wasn't over yet. Seoul is about 200 miles (325 kilometers) from the Port of Busan, in the opposite corner of the country. So after clearing customs at Incheon on Saturday, we loaded the part onto one of our trucks and headed for Busan, arriving early Sunday morning.
A Stop by the Shop, Then Shipshape and Ready to Sail
Given the marine background of the members on the Horizon team, we know that is not always as simple as delivering an urgent spare part that gets installed as is. Technicians and specialists are often needed to inspect and install large critical Main Engine components, adding to the time it takes for the part to be put into service on the vessel. In this instance our customer needed the gear assembly inspected and prepped at a Busan maintenance shop before it could be installed, so we delivered it directly to the shop.
From there, the technicians took over, preparing the gear assembly then delivering it to the vessel. The ship's crew soon had it installed and ready to go. They set sail the same day, right on schedule.
For Susino, it was just another week on the job. "For all of our customers," she says, "we do whatever it takes."
Do you need help getting your critical spares delivered on time from any vendor worldwide? Call us today at 800-221-6028 or contact us anytime. We'll do whatever it takes to keep your fleet on schedule.
https://www.haf.com/wp-content/uploads/2021/03/rosemarie-susino-conference-room.jpg
627
1200
Ricky Pattillo
https://www.haf.com/wp-content/uploads/2020/05/logo-horizon.png
Ricky Pattillo
2021-03-10 22:13:48
2021-03-10 22:15:27
Getting a Gear Assembly from Gujarat to Busan in Seven Days