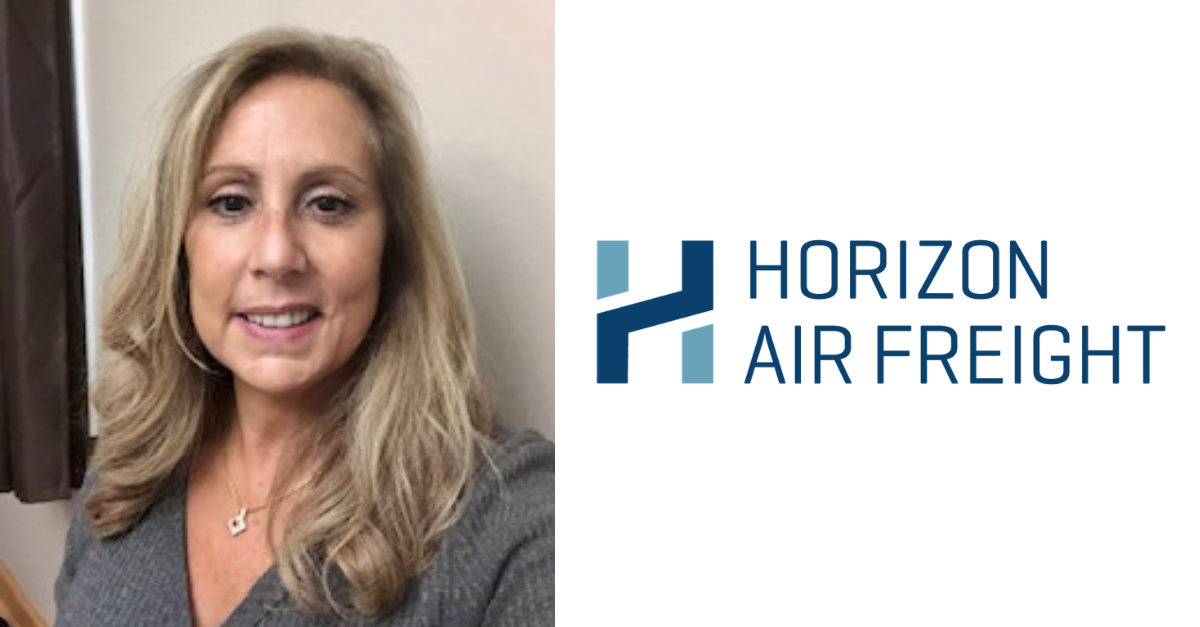 Rosemarie Susino didn't intend to build a career at Horizon Air Freight. In 1984, she was going to school at night, taking classes in science and medicine, and planning to go into medical laboratory work. During the days, she worked at Horizon as a receptionist to pay her way through school.
That was 36 years ago.
Horizon Goes Global and Susino Grows With It
Horizon was a smaller company then, handling mostly U.S. import/export and domestic marine shipping logistics.
"We didn't even have computers when I started working here," says Susino. "Back then everything was manual. We would write shipping labels by hand. Now everything's computer automated."
But as the company grew, Susino grew with it. She worked for a while in the ocean export department, and soon she was managing the department. She would also cover for people in the air freight department when they went on vacation. For a while, she worked in the billing department.
"I've worked in almost every department," she says, "and I've always worn more than one hat."
In the late 1980s, Horizon started its foreign routing department and began expanding into global marine logistics. Susino was part of that expansion from the very beginning and a key player in its success, which first established Horizon in the global marine logistics market.
Today, Susino is the terminal manager, part of the upper management team working closely with CEO Steve Leondis, at Horizon's world headquarters in New York City. The export department, routing department, and ocean and air departments all answer to her. Shipping quotes, customer service, billing, insurance claims… "I'm really involved in almost everything," she says.
Never the Same Day Twice
Susino enjoys the diverse demands of her position. "That's what makes the job very interesting," she says. "This is never the same day twice. You come in and don't know what to expect. I have such a variety of work, and that's what I like."
She might spend one day mostly answering emails, then come in the next day to a request by a client to move 10,000 kilos across the world overnight. "Sometimes it's just drop everything and figure out a way," she says, "and sometimes that gets very intense."
That can mean long days and after-hours follow-ups, but Susino is just fine with that. "I have to be moving all the time," she says. "I wouldn't want to sit and do the same thing all day long."
Still a Family Business at Heart
Susino is glad she decided to stay at Horizon and build her career with the company. "It was always a family business, and even today we all work together closely, like a family. We help each other and have each other's backs. If somebody makes a mistake, somebody else chimes in to help."
It all comes down to serving Horizon's clients well. "We understand the needs of our clients," she says, "and we know how urgent those needs are. So we all come together and make things happen for them."
"We always find a way to get it done," she says, adding that the people in the various departments she oversees handle most of the shipments. "But when it's a very large shipment or urgent, then I give my insights and ideas, or even start making phone calls to assist."
It's always a team effort, but, as Susino says, "One way or another, we always get it done."
https://www.haf.com/wp-content/uploads/2020/10/employee-spotlight-rosemarie-susino-blog-photo.png
627
1200
Lizzi Skipper
https://www.haf.com/wp-content/uploads/2020/05/logo-horizon.png
Lizzi Skipper
2020-10-11 22:13:24
2021-03-15 12:56:45
Employee Spotlight: Rosemarie Susino, Terminal Manager