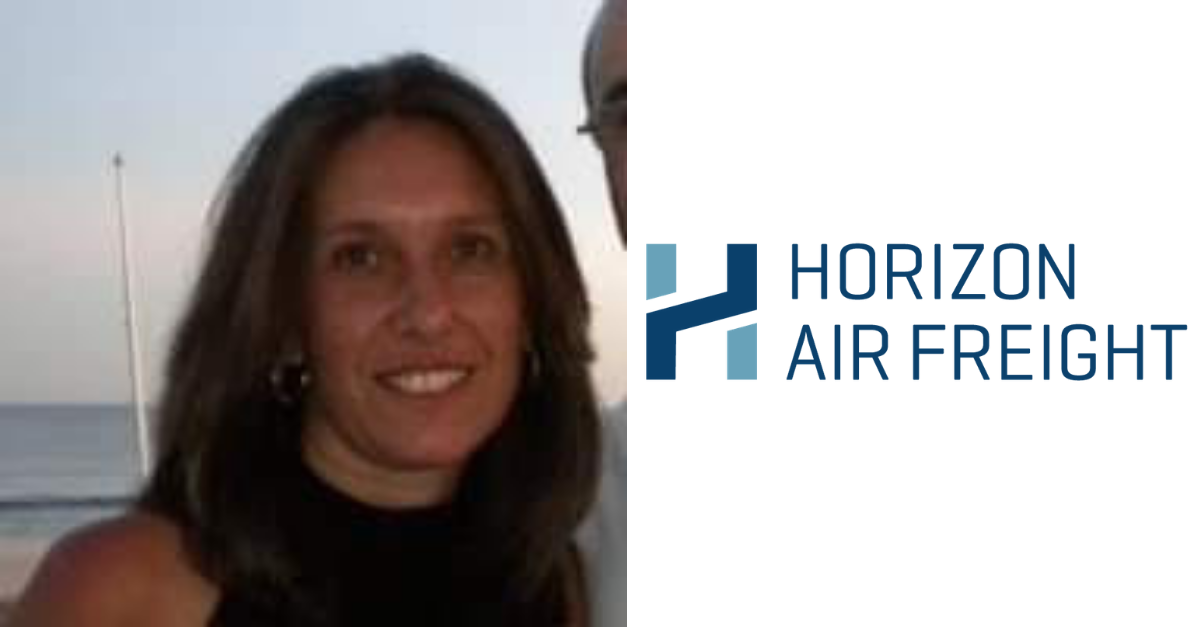 Pulling Rabbits Out of Hats to Connect the World
Horizon's Bridget Aglio Keeps a Major Undersea Cable Operator Shipshape and On-Schedule
At Horizon, we have the privilege and pleasure of working with many customers doing remarkable work around the world. Commercial fleets are the foundation of the global economy, and offshore platforms keep that economy powered and running. Fishing fleets feed us well, and research vessels help us better understand our planet. Military vessels keep our seas safe, protecting us all. Our customers inspire us, and we're honored to support their important work.
One of our customers develops, deploys, and operates undersea communications cable. They're one of the largest and most respected companies in this space, and for more than half a century they've connected the world with the backbone of the information economy. Whether you're conducting international business via video conference, making an online purchase from an overseas provider, sharing data from a remote research station, or placing an international call to a friend or family member, there's a good chance our customer made it possible.
Their cable-laying and cable repair ships are often at sea for 2-3 months at a time, laying or maintaining thousands of miles of cable, then only in port to resupply for a day, sometimes only a few hours. Even minor delays are costly to them, with potential six-figure revenue losses and heavy contract penalties.
That's way, for all their spares and equipment, they turn to Horizon.
"When I need to get something delivered," says the customer's senior procurement manager, "and I can't have any screw-ups in the whole process of pickup to delivery to the vessel, Horizon is someone who you learn to rely upon. So many times they've pulled a rabbit out of a hat."
Horizon's Bridget Aglio leads the team that supports this customer, and, as Horizon CEO Steve Leondis says of her, "She pulls rabbits out of hats all day long."
Ship-Stopper Saved by an Overnight Repack
Netherlands to Taiwan
One night not long ago, Aglio received a call from the customer. An engine failure had a ship dead in the water in Taiwan, in the Port of Kaohsiung. A vendor in Amsterdam had the parts needed to repair it, but the oversized pipes weren't properly packed for air freight. No air carrier would accept them.
The vendor could outsource repacking of the parts, but it would take days to complete, days that would cost the company hundreds of thousands of dollars in lost revenue.
Aglio contacted Horizon's Amsterdam office, and, in the middle of the night, they sent a truck to pick up the goods from the vendor. Horizon's team repacked the pipes overnight and had them on a plane to Taiwan the next morning. Less than 48 hours after the initial call, the ship was repaired and got back to work.
Flying Flares to Seoul During a Global Pandemic
Spain to South Korea
Transporting explosive materials internationally is complicated even in normal times. Such shipments have to be specially packaged. Dangerous goods forms have to be filled out and approved. Importers must be licensed to accept the goods. And only providers with specialized certifications can do any of this.
In the midst of the COVID-19 pandemic, with 80% of planes grounded and many international borders closed, it all might seem impossible.
But our customer needed a delivery of new safety flares to replace expiring flares on one of their ships. The company doesn't compromise on the safety of its crews. There was a narrow delivery window available when the ship would be in Seoul for one day. If the flares didn't arrive, the company would have to idle the ship until they did, costing the ship thousands of dollars in additional expenses.
Flares and other explosive materials have to be transported on cargo-only planes, so all passenger flights were out. And closed borders eliminated what would have been the standard routing for the shipment.
Aglio found a way, an alternate routing with available cargo-only flights and customs clearances she could navigate during the pandemic. (Like a good magician, she won't reveal all the secrets of this routing.) Her team received the flares, verified they were properly packed, issued the relevant dangerous goods forms, and got them on a plane. Aglio also coordinated with Horizon's South Korean consignee to confirm they would be able to clear the shipment upon arrival.
Hours before the company's ship arrived in the Port of Incheon, the flares were there, awaiting it.
Beat the Vessels to Port
Aglio does reveal one of her rabbit-pulling secrets. "The key," she says, "is to get there before the vessel arrives. It gives you more time for customs clearance, and more time in case of a problem. If a truck breaks down, you'll have time to find another to complete the delivery."
Add in her passionate commitment to her customers and some marine logistics magic, and you begin to understand how Aglio keeps pulling those rabbits out of those hats. It's just another day on the job for her as she helps our customer connect the world.
https://www.haf.com/wp-content/uploads/2020/09/pulling-rabbits-out-of-hats-blog-photo.png
627
1200
Lizzi Skipper
https://www.haf.com/wp-content/uploads/2020/05/logo-horizon.png
Lizzi Skipper
2020-09-11 11:22:10
2020-09-11 12:40:45
Pulling Rabbits Out of Hats to Connect the World